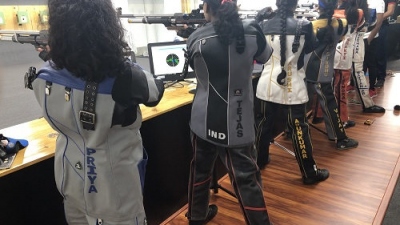 Arushi Arunkumar (618.5), Goutham Vogga (619.4) and Natasha Jhaveri (620.2) achieve their personal best score in Indian team trials 5. 
Meghana Sajjanar shows her mettle with a score of 627 in the Indian team trials 5. 
Apurvi Chandela reaches the milestone of WORLD NUMBER 1!!!.. 
Since the Establishment of Elite Shooting Academy in 2017
About Us
Established by renowned shooter, National champion and international Medalist Rakesh Manpat in 2017, Elite Shooting Academy was founded in view to promote shooting from the grassroots level and within a year of its founding, we were able to bag a Gold and Bronze medals at the all India school Nationals. It's a testimony to our understanding of the sport at the grassroots level.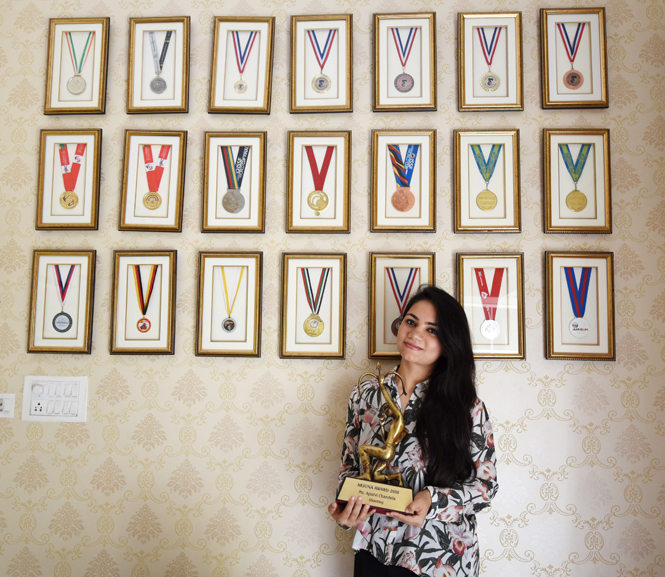 Since the Establishment of Elite Shooting Academy in 2017
National And International Medals
We are pleased to announce that Ms. Prajaktha,
our head coach has started her Coaching Excellence Program by Olympic Gold Quest.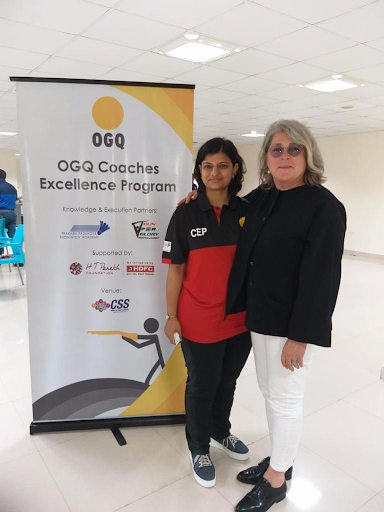 Elite Shooting Academy
Elite Shooting Academy : Bangalore : Apurvi Chandela world #1
TESTIMONIALS
Excellent facility best place to train and reach to higher level.
Excellent facility but above program by Elite to cheer champions out of choice and not chance.
All the very best Elite team,6 years from now i dream to put my son in your academy.continue and Make India proud.
Love the range and its positivity. "Begin with the end in mind and you will get there soon".Fav quote:"khud ko kar buland itna,ki takdeer se pehele,khuda bhi puche ki teri raza kya hai?"
A very nice place to train in. It is well lit and makes me feel happy.
Love the complete set-up congrats and all the very best for future.
Dream comes true!! A coincident candid me here. Look forward to training with academy cheers!!!.
The coaches and facility is great and the hand holding for the trail session was very professional and exciting.
I have fallen in love with this Range.
Welcoming hearts;warm eyes!loving smile are assets of your acedemy happy to be amongst you "namaskaram !!!to my daughters karmbhoomi".
A great pleasure to visit your academy, Good luck and Best wishes for all your endeavours.
Thank you so much for the amazing hospitality and wish you all the very best Never give up and keep smiling!
Thank you so much for hosting us!! Best of Luck to all of your Athletes in 2020!!
It's always a great experience to train here! it's a world class training facility! look forward to coming back again! wish all the kids all the very best for their journey.
Address 1
Padukone Dravid Centre For Sports Excellence, Bangalore 560090, Karnātaka, India
Address 2
Indiranagar Branch: 709, 4th Floor , 7th main, 80ft Road, Indiranagar,
Bengaluru- 560038.
Landmark : Opposite HDFC bank .